The ABN Group is comprised of over 1,800 individuals from a wide range of professions, and is led by an experienced and passionate executive team.
 Executive General Managers
The Executive General Managers are responsible for the on-the-ground operations for the ABN Group and consist of:
Andrew Auret – ABN Property / Parcel Property

Brad Moore – Construction Services

Crystal Murphy – People

Dean O'Rourke – Residential WA

Don Crellin – ABN Finance / Resolve

Jeff Hayres – Retail WA

Joanna Carson – Strategy & Technology

Rob Bird – ABN Victoria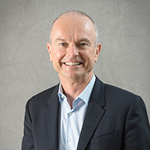 Dale Alcock
Managing Director
A third generation home builder, Dale commenced his career as a bricklayer in the WA wheatbelt town of Kellerberrin. He later joined partners John Webb & Garry Brown-Neaves in 1987 to establish Dale Alcock Homes. Today, as the Managing Director of the ABN Group, Dale has been instrumental in the spectacular, yet controlled, growth of the ABN Group and has grown to be one of the most recognised names and faces in the industry. Learn more about Dale Alcock.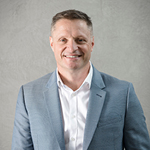 Aidan Hooper
Managing Director – Victoria
Raised in Perth and now living in Melbourne, Aidan started his journey with the ABN Group in 1991 as a New Homes Consultant at Homebuyers Centre in WA. Aidan's drive to succeed and passion for the housing industry led him to hold a number of senior roles within the ABN Group including the General Manager of Sales and Marketing. In 2009 Aidan was offered a partnership in the newly acquired Boutique Homes in Victoria, which saw him relocate to Melbourne and become the Managing Director of ABN Group Victoria. His determination and "driven to be better" approach has seen the Victorian business go from strength to strength very quickly under Aidan's direction.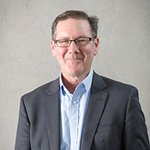 Andrew Roberts
Chief Executive Officer
Andrew joined ABN Group in 2018. As Chief Executive Officer, he is responsible for overseeing the ABN Group's operations and providing strategic direction for the Group's more than 20 property, construction and finance companies. Before joining ABN Group, Andrew was Executive Director at Gerard Marc & Co, a Sydney-based boutique consulting and advisory business. Prior to this, he worked at Arrium Limited as Managing Director and Chief Executive Officer where he was responsible for a portfolio of businesses including mining, steel manufacturing, steel distribution, recycling, infrastructure and mining consumables.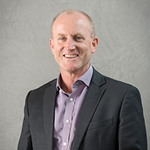 Jeff Miller
Chief Financial Officer
A Chartered Accountant with 30 years' financial experience, Jeff became ABN's Group Accountant in 1991. Today, as CFO, he is responsible for the management of financial affairs of all operating companies in the ABN Group and works closely with CEO Andrew Roberts to oversee all Group operations.