Congratulations to our 2020 Employee of the Year Award Winner!
We love to celebrate our wins and we love to celebrate the people who help us achieve those wins. It's been a difficult year and we know our people have been so tremendously important in ensuring we stay on track to achieve our work goals and continue to deliver the dream of home ownership to our clients.
It was fantastic to celebrate 17 amazing staff members, both in WA and Victoria, who were nominated by their peers to represent their businesses at the annual ABN Employee of the Year awards, held virtually this year for the first time (it is 2020 after all!).
We are so pleased to announce Elaine O'Reilly of Homebuyers Centre Victoria as the winner of the 2020 ABN Group Employee of the Year. A huge congratulations to you Elaine.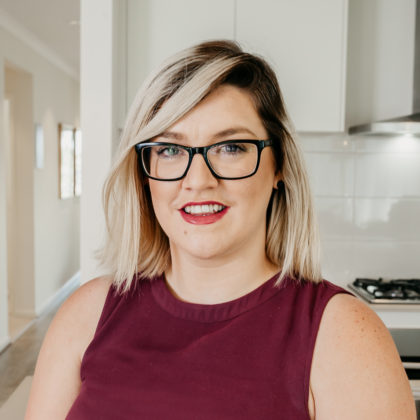 Elaine has built a stellar career with ABN over the last 10 years and been integral to both the awesome culture and our commercial success. From an initial temp role on reception, Elaine moved into an admin support role, then an admin management position before taking up the position of Homebuyers Centre Victoria Operations Manager.
Not only does Elaine radiate passion and authenticity (just some of our core values here at ABN) she is described by her family and friends as strong, independent, stubborn, adventurous, sarcastic, a terrible cook and a great wine drinker! What part of her job at Homebuyers Centre Victoria she loves the most? Laughing with some of her favourite people at work and getting to be involved in the growth and development of people around her – for Elaine, there is nothing more satisfying than finding great people and helping them achieve more than they thought possible. Congratulations again, Elaine.
And well done to all our deserving nominees across the group, your excellence and commitment to everything you do has shone through this year.