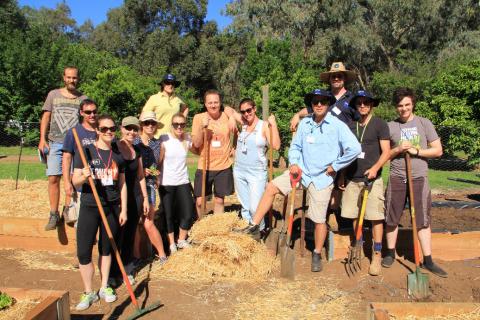 Last month, a team of volunteers from Dale Alcock Homes undertook their annual working-bee at the Harry Hunter Rehabilitation Centre in Gosnells.
The volunteers helped freshen up the centre which hosts over 200 people per year attempting to regain their freedom from substance addiction.
The team from Dale Alcock Homes helped refurbish the dining room, repaired the roof, painted, replaced light globes and created a small children's play area outside. They also built outdoor furniture and did some garden landscaping.
Harry Hunter Rehabilitation Centre manager, Michael Gray said he was grateful to the volunteers.
"It is very frustrating as staff to see stuff needs doing but not have resources to be able to fix it," he said.
"We really appreciate the effort all of the tradesmen have put in over the years."
Dale Alcock Homes have supported the centre for a number of years and plan to continue this relationship in the future.