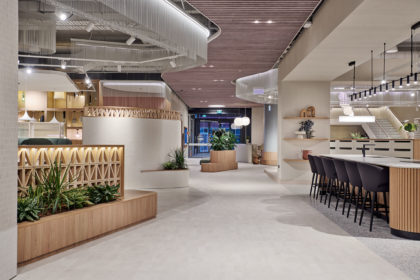 From our place to yours, welcome to Home Collective
To build a home is one of the most significant moments in anyone's life.
Home is an expression of who you are and what you want to be, a place for family, for belonging and connection to community. It's beyond important.
Building a home can also feel like a lot sometimes. Decisions, choices, and uncertainty about design, location, colours and styling. We get you.
Set in the heart ABN Group's new Leederville headquarters, Home Collective is a place much about the services and products as it is about the people here to help you find your place in a way that is personal and memorable.
We're a collective of home builders, developers, designers, brokers and stylists, and we'll make buying and building a home easy and enjoyable.
Home. Building. Land. Finance.
Experience Home Collective